Awards
2017 Molière Award for Visual Creation for Les Damés
2016 Knight of Illumination Award for Song from Far Away.
2015 Amsterdam Award for the Arts for Proven Quality (with Ivo van Hove)
2015 Lucille Lortel Award for Outstanding Scenic Design for Scenes From a Marriage
Bessie Award in New York for scenography of Drumming Live
OBIE Award for Hedda Gabler
2008 Prosceniumprijs, a Dutch theatre prize, together with Ivo van Hove.
Nominations
2019 Tony Award for Best Scenic Design for Network
2019 Tony Award for Best Lighting Design with Tal Yarden for Network
2018 Olivier Award for Best Lighting for Network at the National Theatre
Jan Versweyveld received his training at the Sint Lucas Institute in Brussels and at the Royal Academy in Antwerp. In the 1980s, he and Ivo van Hove were two of the founders of the Flemish theatre groups Akt/Vertikaal and Toneelproducties De Tijd. Jan designs set and light across theatre, dance, opera and for exhibition spaces on an international scale.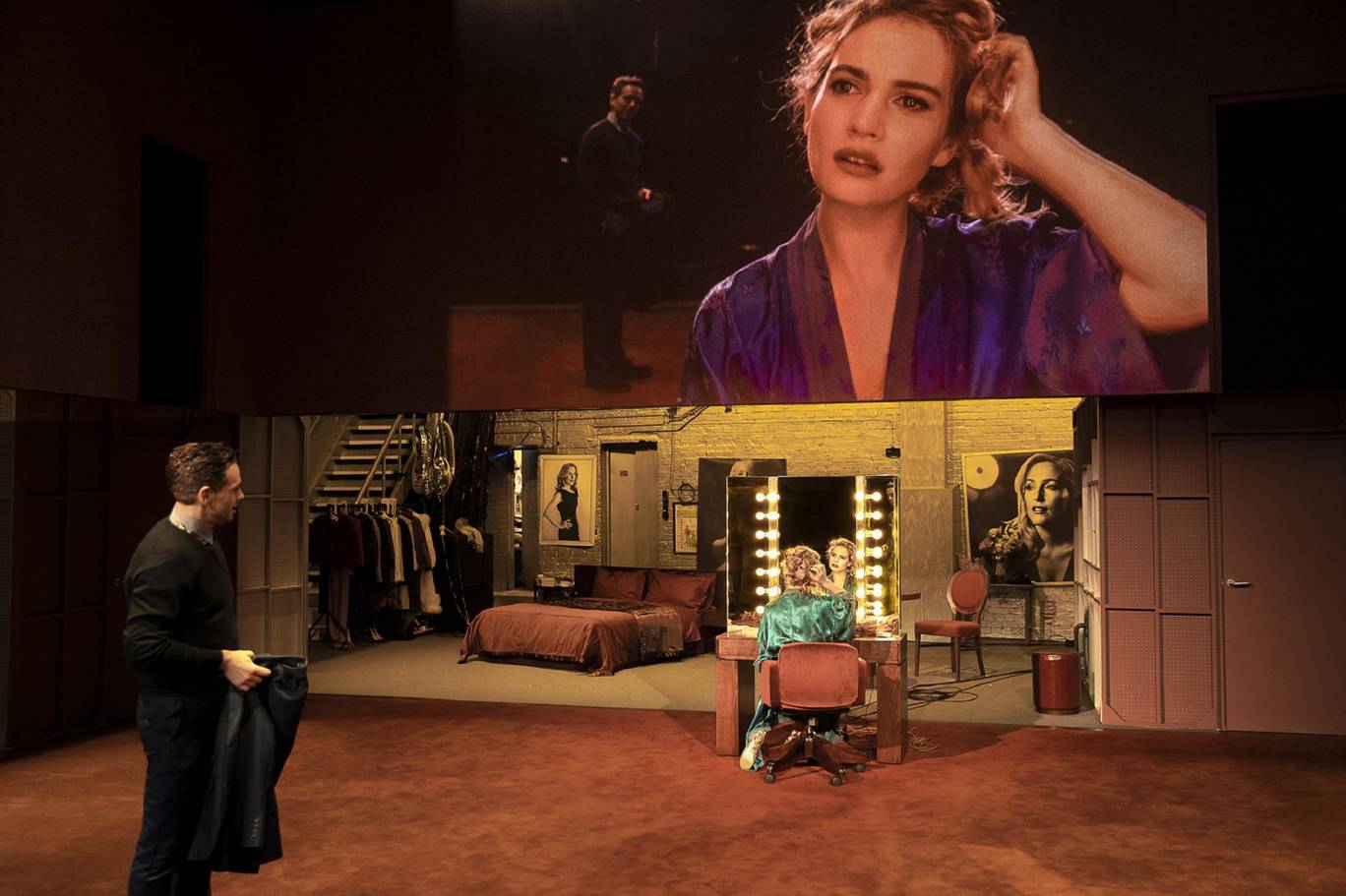 | Production | Company |
| --- | --- |
| All About Eve | Noël Coward Theatre, Dir. Ivo Van Hove, Costume Des. An D'Huys |
| The Rise and Fall of the City of Mahogany | Festival Aix-en-Provence (France), Dir. Ivo Van Hove, Video Des. Tal Yarden, Costume Des. An D'Huys |
| Met Gala Exhibition | Camp: Notes on Fashion | Metropolitan Museum of Art's Costume Institute, New York |
| Don Giovanni | Opera National de Paris, Dir. Ivo Van Hove, Costume Des. An D'huys |
| West Side Story | Broadway Theatre, Dir. Ivo Van Hove, Costume Des. An D'huys |
| Production | Company |
| --- | --- |
| The Six Brandenburg Concertos (World Premiere) | Rosas, Chor. Anne Teresa De Keersmaeker, Set & Lighting Des. Jan Versweyveld |
| Boris Godounov | Opera national de Paris, Dir. Ivo Van Hove, Video Des. Tal Yarden, Costume Des. An D'Huys |
| Network | Broadway, Dir. Ivo Van Hove, Video Des. Tal Yarden, Costume Des. An D'Huys |
| A Little Life | Toneelgroupe Amsterdam, Dir. Ivo Van Hove, Costume Des. An D'Huys |
| Production | Company |
| --- | --- |
| Network | National Theatre, Dir. Ivo Van Hove, Video Design. Tal Yarden, Costume Des. An D'huys |
| Kleine Selen | Ruhr Triennale Gladbeck, Dir. Ivo Van Hove |
| Dagboek van een verdwenene | Kaaitheater Brussel, Dir. Ivo Van Hove |
| Ibsen Huis | Toneelgroep Amsterdam, Dir. Simon Stone |
| Obsession | Barbican Theatre (London), Dir. Ivo Van Hove |
| Cosi fan tutte | Opera de National de Paris, Dir. Anne Teresa De Keersmaeker |
| Mitten wir im leben sind | Ruhr Triennale Gladbeck, Dir. Anne Theresa De Keersmaeker |
| Hedda Gabler | National Theatre & UK Tour, Dir. Ivo Van Hove, Costume Des. An D'huys |
| Production | Company |
| --- | --- |
| De dingen die voorbijgaan | Ruhr Triennale Gladbeck, Dir. Ivo Van Hove |
| Husbands and Wives | Toneelgroep Amsterdam, Dir. Simon Stone |
| Les Damnés | Comédie Française, Dir. Ivo Van Hove |
| Production | Company |
| --- | --- |
| De stille kracht | Toneelgroep Amsterdam, Dir. Ivo Van Hove |
| Vu du pont | Theatre National de l'Odeon, Dir. Ivo Van Hove |
| Lazarus | New York & West End, Dir. Ivo Van Hove, Set & Lighting Des. Jan Versweyveld, Video Des. Tal Yarden |
| Kings of War | Toneelgroep Amsterdam, Dir. Ivo Van Hove |
| De Kersentuin | Toneelgroep Amsterdam, Dir. TG Stan |
| Antigone | Young Vic, Dir. Ivo Van Hove,Set & Lighting Design: Jan Versweyveld |
| Production | Company |
| --- | --- |
| A View From The Bridge | The Young Vic, Dir. Ivo Van Hove, Set & Lighting Des. Jan Versweyveld |
| The fountainhead | Toneelgroep Amsterdam, Dir. Ivo Van Hove |
| Medea | Toneelgroep Amsterdam, Dir. Simon Stone |