Awards
2018 De Valois Award for Outstanding Achievement at the National Dance Awards
2016 OBE for services to dance.
2012 Honorary Amber Faun for outstanding achievement in choreographic art, and the development of dance in the UK by Sergei Diaghilev International Association for the Promotion of Choreographic Art.
2002 Dance Artist Fellowship for Outstanding Contribution to Dance
2001 Southbank Show Award for 'The Bird Sings With its Fingers'
1996 French Grand Prix Award for Film for 'Echo' a collaboration with visual artist Anish Kapoor and composer Brian Ellas
1995 Time Out Award for Dance
1992 Bonnie Bird Choreographic Award
Mark Baldwin was born in Lautoka, Fiji, in the South Pacific, and later raised and educated in New Zealand. Here he pursued a degree in Fine Arts at the University of Auckland, while studying both classical and contemporary dance. Mark was Artistic Director of Rambert for 15 years.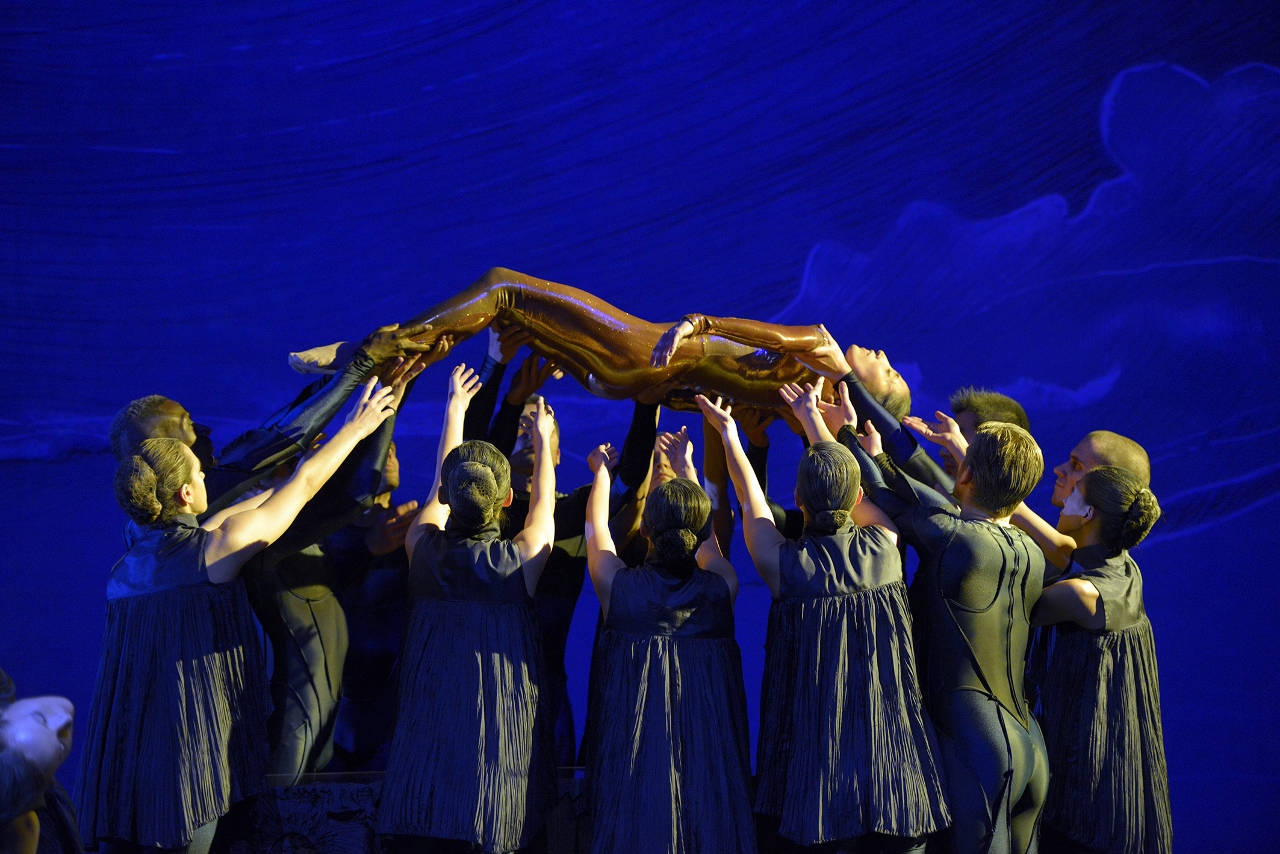 | Production | Company |
| --- | --- |
| (G)rave | (B)old Festival (Gotterdamerung) |
| Sakura & Inala | Ministry Of Sound |
| Inala (Revival) | Peacock Theatre |
| Production | Company |
| --- | --- |
| Appalachian Spring | The Barbican (London) |
| Perpetual Motion (Exhibition) | The Lowry (Salford), Curated by Mark Baldwin, Michael Howells and the Lowry |
| Production | Company |
| --- | --- |
| The Creation | Rambert (London) |
| Production | Company |
| --- | --- |
| Not A Cloud In The Sky | Saarlandisches Ballett (Germany) |
| Dark Arteries | Rambert (London), Designed by Mark Baldwin & Stevie Stewart. |
Production

Company

The Strange Charm Of Mother Nature
Rambert (London)